Industry Leading Equipment And Continuing Education Put Mid America Drain At The Top Of Our Field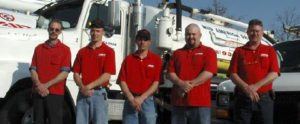 As a family owned business, we take pride in our careers and our company. We stay abreast of the latest developments in the drain and sewer industry with continued education and training for all our staff. This puts us at the top of our field.
Thanks to our state-of-the-art equipment we are able to offer a wide array of Specialized Services, such as Tractor Camera inspections and Push Camera inspections.
Our Pledge To Our Customers And Clients
Mid America Drain will:
Apply the highest standards of professionalism at all times, including clean and courteous service technicians who are well prepared to complete the job, while also ensuring a clean and safe work environment.
Strive to be the best sewer and drain specialty contractor in St. Louis and the Midwest. Our employees are provided with the most up to date tools being used in the industry today, as well as continuing education and training to ensure expertise in a variety of service applications.
Help our clients solve their drain and sewer problems. This means going that extra step and alerting them to needed repairs that could prevent the problem from recurring.
Strive to be the best drain and sewer specialty contractor you can call.
Mid America Drain's Staff
Mid America Drain Service Company, Inc., is owned and operated in Valley Park Missouri by Cyndi and Mike Laughlin, both St. Louis natives. Cyndi is the company's President and Mike is the Vice President and General Manager.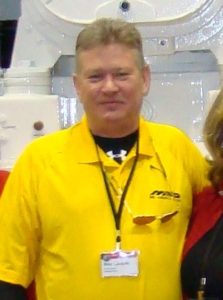 Mike Laughlin
President and CEO 
Mike Laughlin has over twenty-five years of expertise in the plumbing trade. Mike has worked in the field as a laborer/plumber, laying out and installing ground roughs (below grade piping systems) in both residential and commercial applications. As the GM of Mid America Drain, the quality of the work done and the satisfaction of every customer and client is his first priority.Email:
mike@midamericadrain.com
Phone:
(636) 225-1428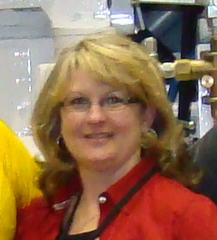 Cyndi Laughlin
Vice President and CFO 
As the company President Cyndi Laughlin oversees company viability and office administration. Cyndi, along with her staff, are there to help customers with anything they need. Whether it be scheduling work or answering a billing question, you can count on the office to give you the best overall customer experience.Email:
cyndi@midamericadrain.com
Phone:
(636) 225-1428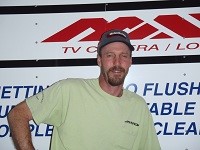 Darek Oster
Service Tech/Truck Driver With the company since 2005, Darek is a foreman and specializes in commercial drain cleaning and services.
Keith Adams
Foreman/Cable Technician
Austin Gardabie
Cable Technician
Bryan Bailey
Technician
Joshua Suda
Cable Technician In-training
Jason Halbert
Dispatcher/secretary
Nichole Gamble
Part-time Assistant
For more information on the services we offer, see our Residential and Commercial pages.
To contact us, call (636) 225-1428 or email us.